Announced at a special ceremony in King's Place on Weds 19th April, Helen Charlston's Battle Cry: She Speaks has won the 2023 BBC Music Magazine Vocal Award.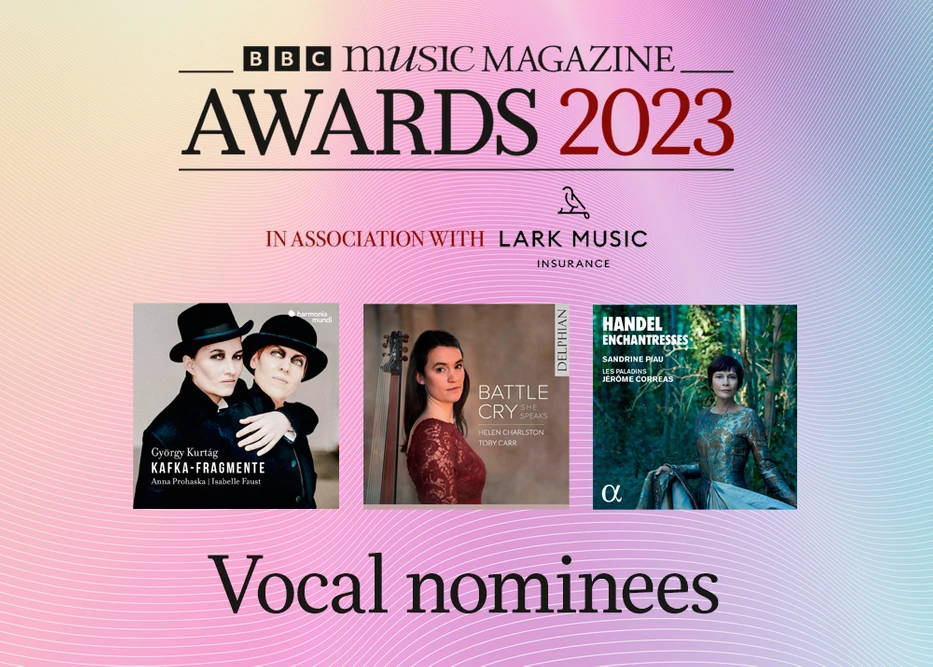 Shortlisted alongside Sandrine Piau and Anna Prohaska, the Award was announced following a live performance of Purcell's Evening Prayer, which features on the album.
Reviewing the album, BBC Music Magazine wrote:
"Helen Charlston and Toby Carr focus on the close relationship between voice and theorbo in their recital, scaling down several works to create the intimacy of a duet. Charlston's mezzo is as dark and full bodied as a good claret, and she offers highly expressive readings of the texts, plumbing their depths with glass-cut diction and a glorious range of colours ... wistful pieces, eloquentley played"
From the whole Production team at Delphian - heartfelt congratulations!